ABOUT US -HISTORY OF UMKIMZULU-
"Once you have owned a Rhodesian Ridgeback you will never be satisfied with anything less." Major T.C. Hawley.
We are based in the Beautiful Hunter Valley in New South Wales approx 2 hours from the centre of Sydney . Well known for its thriving Wine Valley and concerts .
I have been involved with dogs all my life I spent two years whilst living in the United Kingdom working for the RSPCA .I have also been involved with Animal Rescue in Australia.
Foundation of Umkimzulu ..Shakira and Zuri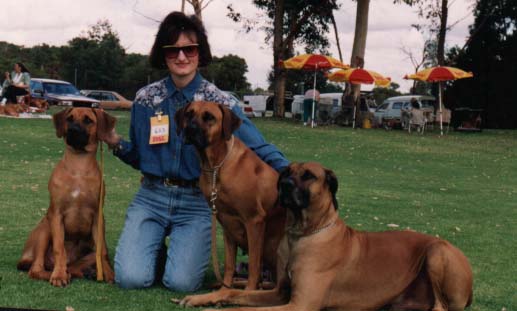 This personal site began in 1997 I am the web master and I believe it was the FIRST Rhodesian Ridgeback breeders web site in Australia . I also helped other breeders to build a site and these have continued on .
I have had Rhodesian Ridgebacks for 22 years and have bred and exhibited with much success in many States . Including 2 Grand Champions BISS & BIS winners and 20 Australian Champions more on the way our dogs have attained 3 ET titles a Field Champion ,Obedience ROM NCH tracking and doggy dancing are also interests.
Pictured Amy with her Obedience Sashes and trophy.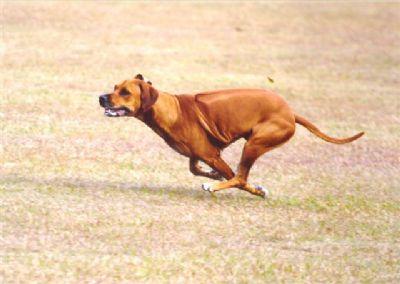 FCH Ruby Ch Fch Umkimzulu American Beauty ET

We are very proud of our ongoing showring and speciality success photos can be seen on the
photo 's album page below .
Listed 3 Generations of home bred Winners.
RUBIS Ch Umkimzulu Mystic River
Runner up to BIS All Breeds
Judge Mr B Fears Group and Specials(NZ) entry over 700 .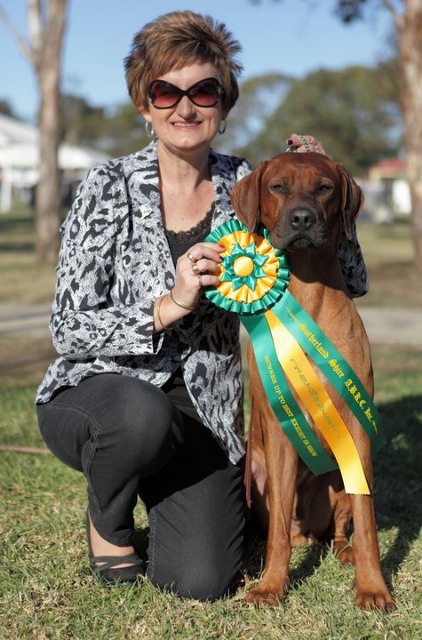 BIS Grand Ch Umkimzulu Navaho Warrior (AI)
BIS All Breeds Belconnen All Breeds Kennel Club (Open Show) (597
entries) Judge Mr D Strachan (ACT)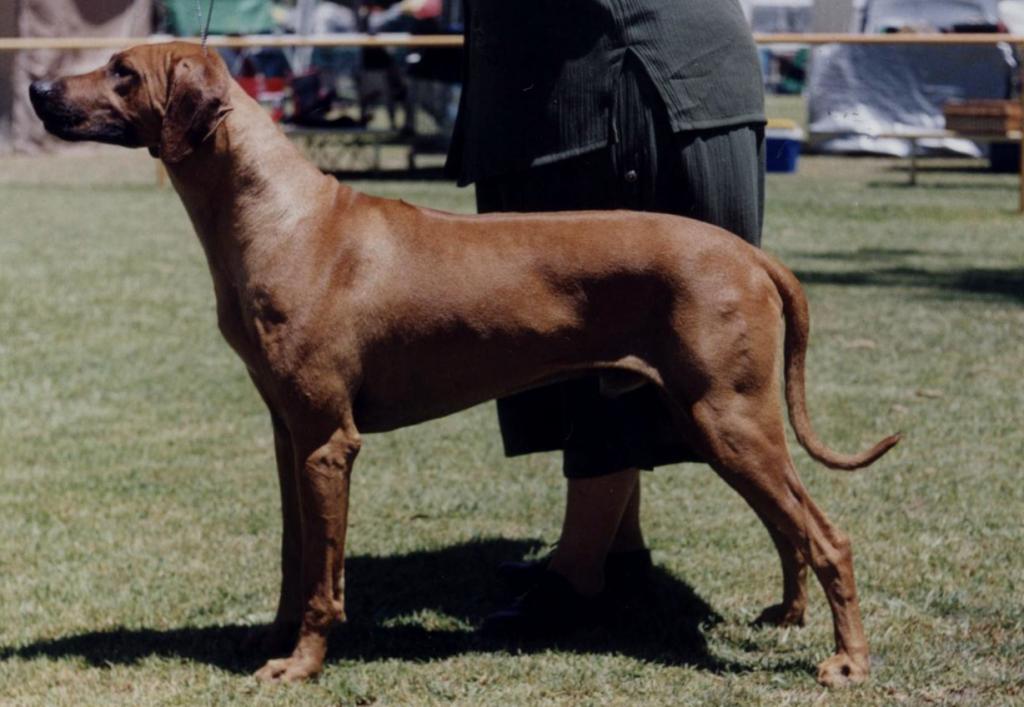 BISS/RUBIS Ch Umkimzulu Jewel Nth Crown
BIS RR Speciality,RUBIS RR Speciality.
Multi BIS and RUBIS Hound Club Champ and Open shows WA
.

I was very honoured to be given the outstanding Chilli .A BREED RECORD HOLDER Multi BIS Aust Grand Ch Bearstar Chilean Willow R.O.M by breeder S Ryan ,I was able to have two litters from her and her lines are behind all of my dogs , also behind many top winners here in Australia and Overseas. While she was with us she was awarded her Grand Championship and also her ROM ,Chilli passed away aged 14 years her contribution to the breed will be hard to match .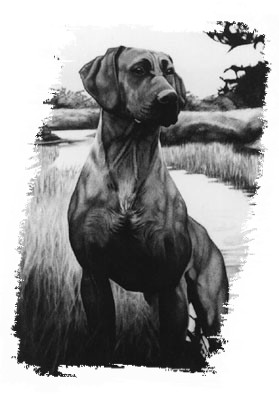 I am honoured that over the years other breeders have purchased Ridgebacks from myself to extend there lines these dogs have had a big influence in breeding programs. Overseas UMKIMZULU lines are seen in top winners in the United Kingdom and further a field .
Ridgebacks bred by Umkimzulu are owned by a few high profile people they have been been seen on TV in advertising and in magazines .Dogs NSW breed feature september 2010 Bakari was chosen for the cover a great thrill for me and his owners .
My Ridgebacks have been used in judges training and judges hound assessments and also by Junior Handlers .
I am not one to follow the crowd and use dogs that are the flavour of the month I am more interested in using dogs who have interesting lines that will compliment my bitches the dogs I have used are great examples of the breed with lovely calm natures .Umkimzulu are always on the look out for new bloodlines for the future .

In the Highlands you woke up in the morning and thought :Here I am ,where I ought to be ,because here I belong ….Karen Blixen .Out Of Africa
Today pictured with Riley ..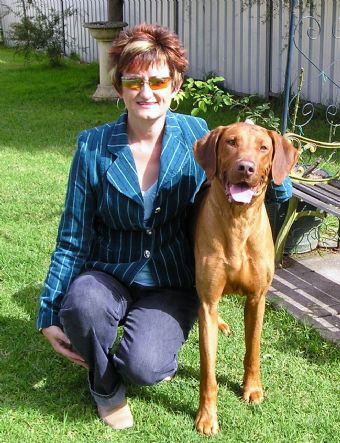 I have a very strong interest in the South African and Zimbabwean lines and this can be seen in my dogs . In fact Umkimzulu have the strongest AFRICAN lines in AUSTRALIA.
Each litter is well researched and planned we have a huge data base that enables me to plan future litters and I am in the position of having seen many dogs in the pedigrees first hand .I have travelled all over Australia exhibiting my dogs . In 2010 I visited Crufts to see over 200 Ridgies .
I was never interested in how many dogs I could get titled myself even though we have personally done well ,I was more interested and still am in giving new people into the breed a chance to own a nice puppy and I am more than happy to sell a new exhibitor a quality puppy .
In my opinion a breeder should be getting their dogs into the rings and not just exhibiting the dogs themselves ,my dogs can win on their own merits I am here to help and encourage new people in the breed . I am here to mentor when they are staring out in the breed and happy to offer help and assistance ,I feel that's the job of long time breeders .
I instil my breeding ETHICS in my puppy parents and I expect these to be offered with the same guarantees that I offer if they intend to show and breed in the future. .My dogs are not available for public stud but I will consider it if I feel the combination will be excellent .I again expect any breeder who would use of of my dogs to offer the same guarantees I do .I am committed to this wonderful breed never wavering from breeding sound happy healthy dogs . I not only breed black nosed pups but Liver nosed ridgebacks hold a special place in my heart ..having owned 6 of them . I believe that you have never truly owned a Ridgeback until you have been owned by the clown of the Ridgebacks a Livernose .
I am very strict with the health issues of the breed and never waver from doing what is right by our dogs and our puppy people .
This can be seen by the guarantees and de sexing contracts offered on our pups for over 18 years .

BREED INVOLVEMENT AT CLUB LEVEL
*I am a member of DOGS NSW
*Passed VICE PRESIDENT (RRC INC)
*Passed State Representative for WA for the RRC (Inc) 9 years
*Fundraiser WA National
*Passed State Representative for WA QLDRRC .
*Passed Newcastle Representative for the RRC Inc .
*Passed Merchandise Manager RRC Inc
*Committee and Trophy steward Sponsorship for the first RR championship Show held in Newcastle in 2004 this has become an annual event ..

Our dogs live in our home and are a big part of our family life . They all live together .They spent a great deal of time laying out in the sun and playing together .
Currently we have 12 Ridgies in ages from 12 years to 14 months . So when u visit you can see the whole family.We purchased a property with two homes so all the dogs could be together again we have kennels built in the house which provide air conditioned comfort in the Summer ..
.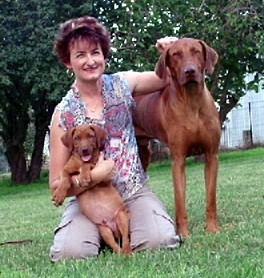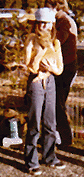 Small photo of me with a Lion cub those were the days when you were still allowed to interact with cubs at lion parks ,even at this age I must have been 8 years old I was fascinated by these wonderful animals . Little did I know that many years down the track I would find a breed that had so close a link to the lions that I loved so much . My home is decorated throughout with an African theme .I have been very lucky to have been given some beautiful African items by friends who have travelled to Africa in the passed .I am often asked by people who visit my home when did you go to Africa ?? As yet I have not been but its on my Bucket List !!

Umkimzulu :Speciality / In Show Wins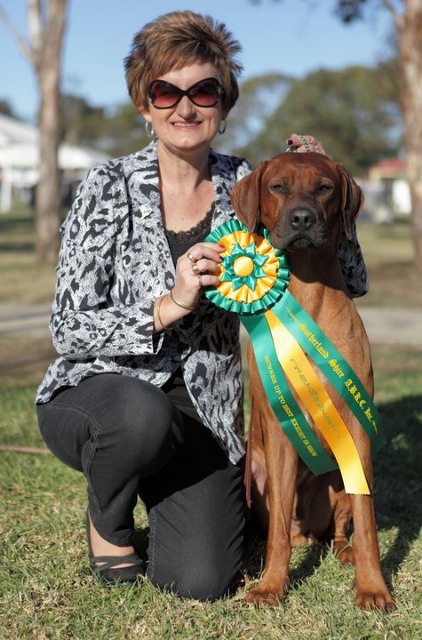 RECENT NEWS RUNNER UP TO BEST EXHIBIT IN SHOW !!
Bakari Ch Umkimzulu Mystic River awarded by Mr B Fears NZ at Erskine Park 2011 entry over 700 what a win and what a DOG !!

Best Baby In Show Qld
Umkimzulu KimbaThWhiteLions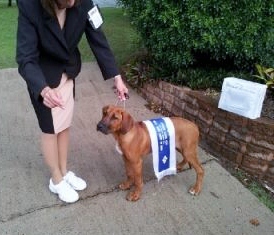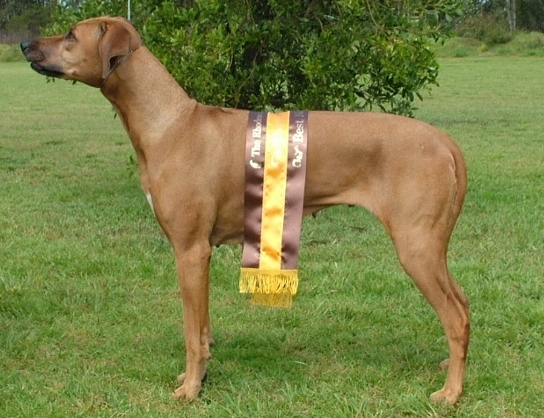 Ch Nch Umkimzulu Heartbrakridge
April RRC Best Neuter In Show 2011
October RRC Best Neuter In Show 2011

Best Veteran In Show October 2010 . RRC INC Karin Van Klaveren Germany .
.Best Veteran Dog . Ch Umkimzulu America Patriot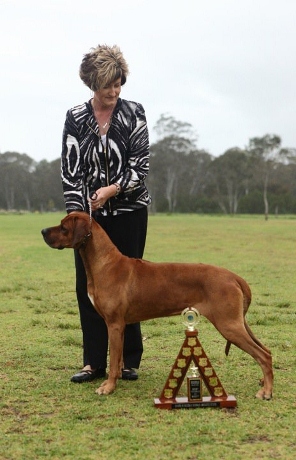 Umkimzulu Mysic N Lyrics
Junior In Show RRC Qld Open Show . 2nd best footed .
Bakari Umkimzulu Mystic River
Opp Junior In Show RRC Inc April Champ Show
Best Footed RRC QLD 201o Champ

Umkimzulu Kinky Boots Opp Puppy In Show

Best Ridged Dog Oct 2007 Best Ridge In Show Ms L Barnes (UK) Best Ridged Dog April 2007 Best Ridge In show . Carol Van Den Burgh (SA) .Best Ridge In Show Anna Lane Qld Ch Umkimzulu Kiss The Girls Best

Best Baby In Show RRC Victoria 2007. Judge Mr J S Burg (Norway) Critique.Asonishing outstanding Baby UMKIMZULU GOODGOLYMSMOLY Just an adorable bitch, overall excellent, beautiful head, well set ears, dark eye, excellent muzzle, excellent neck, she has excellent angulations, strong topline, underline is excellent, bones beautiful, well arched toes, croup is okay, ridge excellent, she moves just like an angel in the ring. "

Solitaire BISS Aust Ch Umkimzulu Jewel Nth Crown
Best Veteran 10 years and Over . RR Club Inc October 2006.
Most Successful Dam Qld . Dam and progeny NSW 2005
Opp Puppy In Show RRC INC October 2006
Umkimzulu Midnight Sun

Umkimzulu Midnight Sun
Opp Baby In Show Rhodesian Ridgeback Club Open show 2006 judge Mr Sidebotton (NSW)

RR club Easter Show Judge K Erwin
Best Baby In Show Umkimzulu Kiss The Girls Opp Baby In Show Umkimzulu Heartbrakridge

Opp Intermediate In Show ,Anna Lane Qld RR Club ,Ch Umkimzulu American Beauty
RRC Qld Sept 2007 Opp Open In Show .
RRC Inc championship show April 2004 Junior In Show
RR Club Open show 2004 Opp Junior In Show

Intermedaite In Show Rhodesian Ridgeback Championship Show October 2005 judge Mrs L Costa (Zimbabwe)

Best Ridged Dog Vic RR Club

RRC Inc championship show April 2004 Umkimzulu Cosmic Sunbird Best Intermediate In show
and Best Headed Dog .

BISS ,RUBIS Ch Umkimzulu Jewel Nth Crown
BISS RRC WA CHAMP SHOW 1999 Judge Mrs N bieberitz (bulawayo). RRC WA CHAMP SHOW 2000 Judge Patrice Johannsen (Jomeja) opp Aust Bred In Show RRC WA OPEN SHOW Judge P Thompson RUBIS . Intermediate In Show .Best In Show x 2 Hound Club WA RUBIS x 3 Hound Club WA .

Umkimzulu Goddess Of Fire Minor In show National Canberra

Opp Minor IN show RRC WA
Umkimzulu Hotrnblublazes .

RRC WA Champ Show 1996 Judge C Davis . Opp Puppy In Show RRC WA OPEN SHOW Judge Jan Benson Lidholm Puppy In Show ,Umkimzulu All Fired Up

RRC WA CHAMP SHOW 1999 Judge N Bieberitz (bullawayo) Puppy In Show ,Umkimzulu Visionothsioux

Umkimzulu September Sky export NZ Baby In In Show RRCNZ Di Jolly (SA)
Grand Ch Umkimzulu Navaho Warrior
Puppy In Show Speciality
Best gaited Dog Vic RR 2001
Winner All Age Pointscore (RRCINC)