Umkimzulu :Litters Planned 2012/13
Book your puppy early or you will miss out !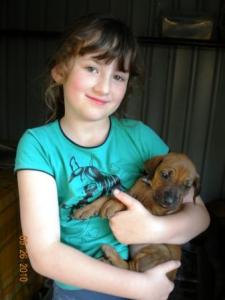 I have plans for my other girls to in the future using our usual standard of high quality stud dogs from all over Australia and Overseas I am very lucky that I have been given the opportunity of using the dogs that I have selected over the years its a testament to the quality of my bitches and also my personal view to blend and introduce new and exciting African lines when possible. We are quite happy to talk about future plans the world of Ridgebacks can be very interesting .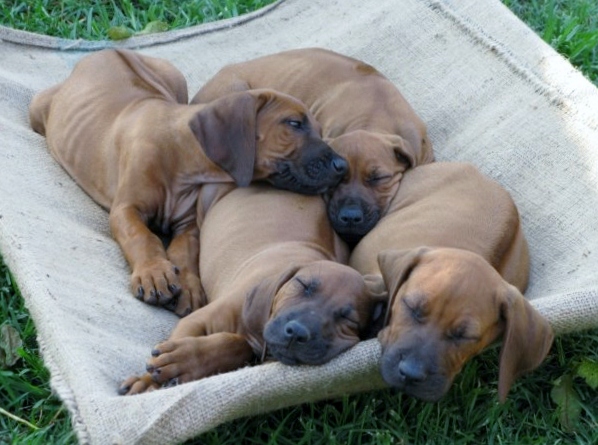 PLANS 2012/13 will be mating Sophie Ch Umkimzulu Music N Lyrics to please check our news updated litter planned page .
Ch Umkimzulu Mysic N Lyrics .Sophie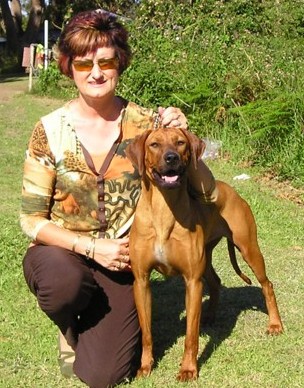 When I have a litter planned details will be announced here you can always see photo's from our last 2 litters on this page ,you can see the pups the family's they go to and our puppy area outside..
If you are interested in a family member and have no intentions to show your pup then you will be purchasing a puppy that will also come with a de sexing contract.
(ORANGE PAPERS).COMPANION PUPS .
We may sometimes have a ridgeless puppy's whom we will offer at a special price .. we believe its unethical not to raise these pups .These pups will come with all the paperwork and contracts .
(BLUE PAPERS ) SHOW/BREEDING PROSPECT (Co- Owned with Umkimzulu )
If you are interested in showing your puppy it will be carefully selected and you need to register your interest early .Just because a puppy has a correct ridge does not make it a show puppy ,so much more goes into the conformation of a show potential puppy than that .That's when our experience comes into play .We will not sell a puppy to you unless we would be happy to exhibit it ourselves .If you are interested in a show qlty puppy please contact me .
(PLEASE NOTE ALL BLUE PAPERED PUPS WILL BE CO- OWNED)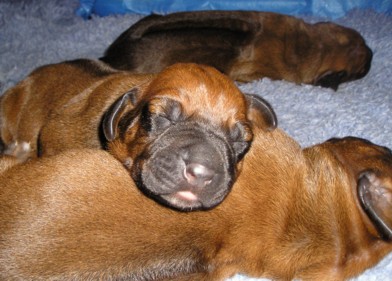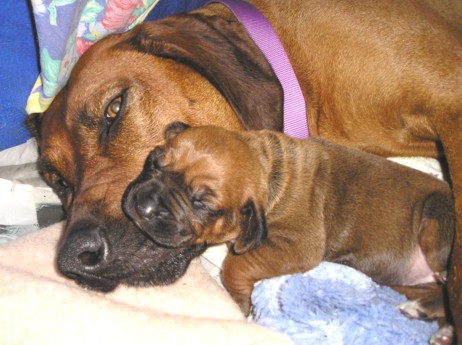 Please take the time to read all about how we raise our litters ,and information about the contracts we offer you. We have been involved with the breed for 22 years so we can offer you loads of experience and information about the breed ,our dogs and the pups .
Before we breed one of our girls vaccinations and worming are always up to date they are seen by our vet are healthy and in fantastic condition . Both sire and Dam are Hip and Elbows are cleared for breeding and both have full dentition .We make sure we have time to devote to the Dam and to raise a litter to 8 weeks without any expense spared . You only have to see our puppy's photo's and the family's that have them that its of utmost importance to us .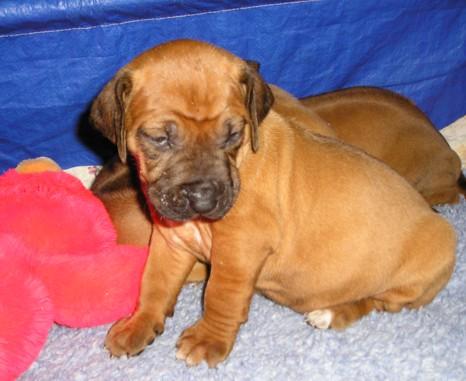 EVERY UMKIMZULU PUPPY ..goes home with a goody bag ..
*Official Umkimzulu Breed Booklet designed by us .
*DOGS NSW BLUE Papers (SHOW/Breeding PROSPECT )
*DOGS NSW ORANGE Papers (PETS )
*Health Warranty fully checked at birth by Vet vaccinated at 6 weeks,including vets name and details .
*Fully Wormed every 2 weeks with Drontal,(details in booklet)
*Vaccinated(C5) and full health check,
*Micro chipped
*Checked for Dermoid Sinus ,by vet,and myself.
*Heartworm treatment advised
*Protected from flea's with a treatment of Frontline .
*De Sexing Contract pets only
*Pups picked up locally a few days of food and toys .
*Information regarding Pet Insurance
Umkimzulu pups are well socialized with Children and other dogs and animals and come with full breeders support,A contract includes sections which covers the owners,breeders and the puppy. We ask that all pups attend Puppy pre school and basic obedience classes .I will also have a web site with links so you can follow the progress of the litter from birth to 8 weeks .

Typical Happy Healthy Umkimzulu Puppy's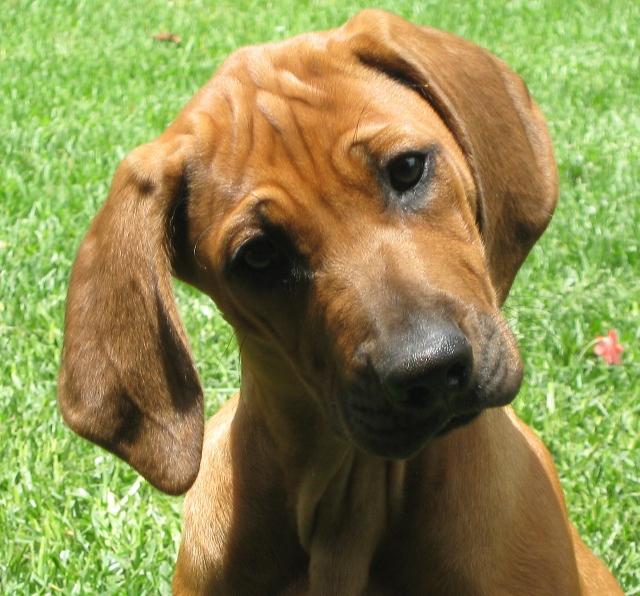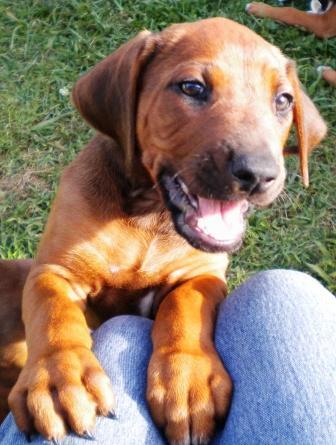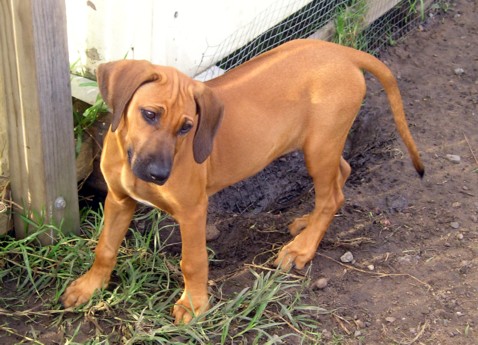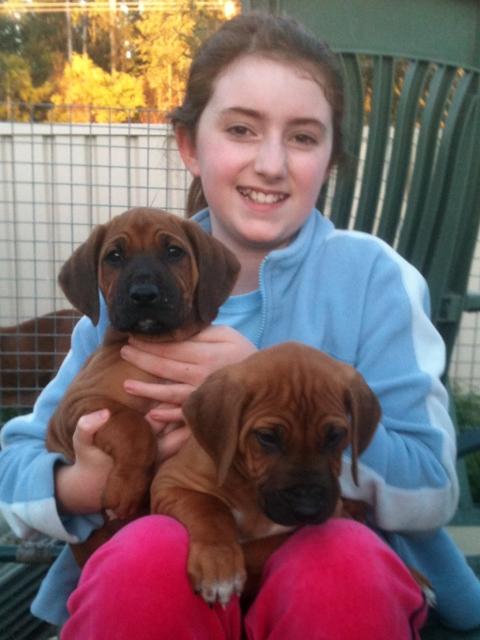 UMKIMZULU recommended by Cessnock Vet Hospital ,West Cessnock Vet Hospital and Wyoming Green Cross Vet what a great recommendation to have ..currently 3 Vets own our dogs.