"Rhodesian Ridgebacks may stop passers by, but a liver nose Ridgeback stops the traffic!"
THE BROWN FACTOR
(Or should that be the WOW Factor !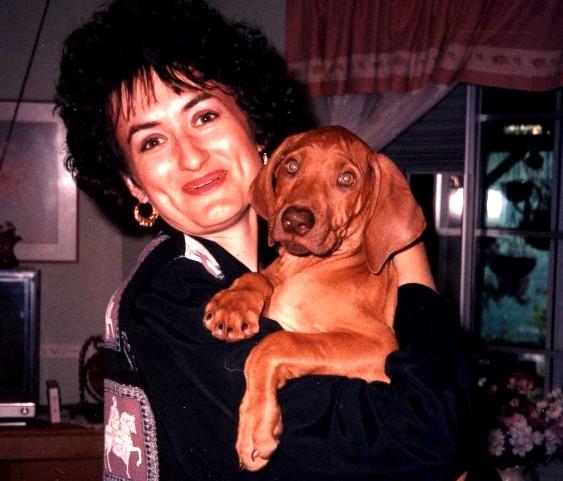 I not only breed black nosed pups but Liver nosed (BROWN)ridgebacks hold a special place in my heart ..having owned 7 of them . I believe that you have never truly owned a Ridgeback until you have been owned by the clown of the Ridgebacks a Livernose .I am also so please that they have become very popular in the rings now and lots of breeders who have never owned a livernose are now keeping them ..hey its only taken you 15 years !!!
UMKIMZULU LEROY BROWN

The temprement of a brown is very different to that of its blacknosed sibling ..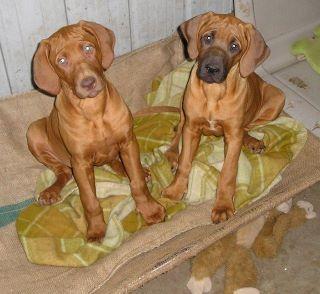 A GREAT EXAMPLE OF A BLACK NOSED PUPPY AND A BROWN NOSED PUPPY
For us the benefits of using the brown nose are coat quality .In our experience , we have found them generally to be a little gentler, softer-natured dog they are more "laid back" and "funny" ,and have a real softer-side ..
Ch Umkimzulu Kiss The Girls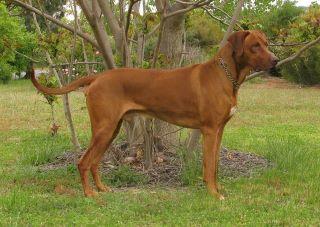 UMKIMZULU LION AROUND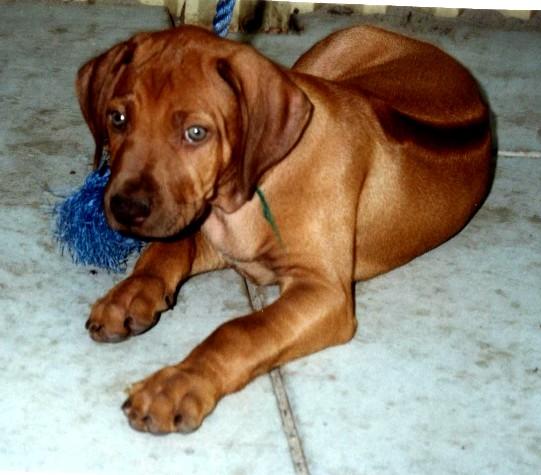 Aust Ch Nch Manzengweya Lions regent RILEY