Here we celebrate the achievements of our home bred Ridgebacks who have enjoyed themselves outside of the showrings ..
Umkimzulu Dances With Lions
Attained the title CGC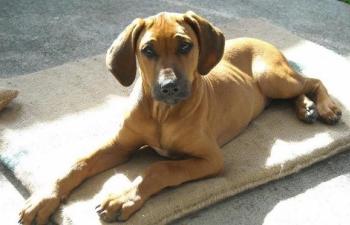 Umkimzulu Kiss Me Quick
Attained the title CCD .CGC .R.N
Amy has also attained her Novice Rally O Title ..
(The First Ridgeback Bitch In Oz to gain it too )
And is going for her Tracking title too gaining her first TD1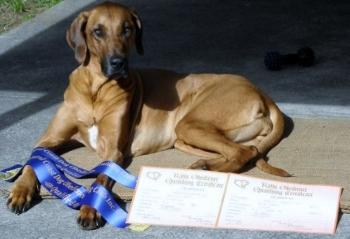 Amy also enjoys Doggy dancing and goes around showing off her skills .
Aust Ch Umkimzulu Blazin Blue Star ET
Gained his Endurance Title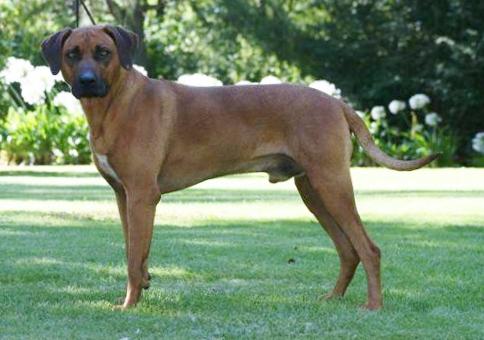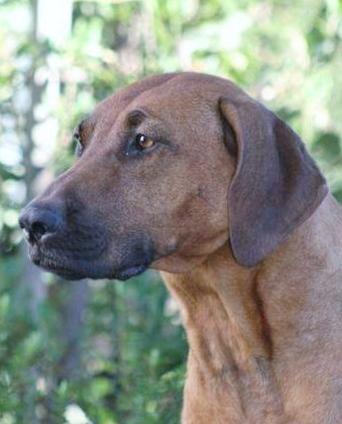 Umkimzulu PrideOSarabi ET
Gained her Endurance Title
Aust Ch Umkimzulu American Beauty FCH ET
Who attained her Field Coursing Title and was awarded Ridgeback of the year in Qld for Coursing 3 times .
Attained her Endurance Title
Attained two passes in Tracking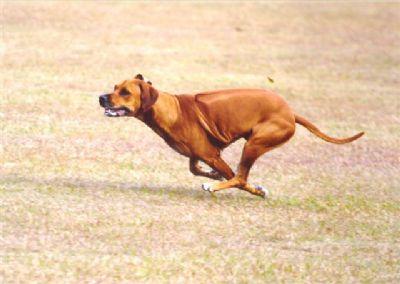 Ok so you are interested well here is a brief outline of what these titles mean ..
RALLY O
The chief objective of Rally is to provide a fast-moving and motivational sport for both Handler
and dog that demonstrates a Handler and dog's competency in basic Obedience exercises
without requiring exact precision for success. Dogs in Rally events should demonstrate
willingness and enjoyment. To that end, handlers may use praise, encouragement and patting
throughout the Rally course.Titles that can be gained are R.N. RA,RE,RAE
.
*
LURE FIELD CHAMPION
In an official Lure Field Trial, the dogs are released on the Huntsmaster's call of "Tally Ho" and they follow the lure around the course. Each dog is scored on it's enthusiasm, follow, agility, speed and endurance. After the scores are totalled a the end of the day (each dog is run twice) prizes are awarded to the 1st, 2nd and 3rd dog in each breed, with the overall winner of the day getting special recognition. These points allotted go towards the title of Field Champion and for those dogs that already have that title, the title of Lure Courser of Merit.
*
COMMUNITY COMPANION DOG CLASS (C.C.D.)
*
TRACKING
is when a dog is following the scent trail left by a human being (or other animal) that has passed along a certain route.
Following a track is one of the many useful things dogs can do to help humans. Hounds track game, rescue dogs track lost children, police dogs track suspects, well trained pets can find lost items.
Many dog owners are involved in tracking with their dogs as a hobby (for fun) or as a sport (to earn titles), or both.
CGC
Canine Good Citizen